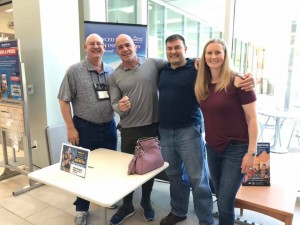 William and Chandra Vandry brought famous MMA star and commentator Bas Rutten to visit Veterans at the VA.
"Bas knows Chandra and I work a lot and care a lot for Veterans. He was in town and we though it would be good to stop by for a few minutes. I was glad to see Veterans happy to see Bas." William said.
Bas Rutten also has spoken about the opioid issues with athletes and related to Veterans with addictions.