Chandra and William's military life
"My wife Chandra was a veteran of the U.S. Navy.  We both grew up as military brats.  I formed the Killeen-Ft. Hood military competition team of Jiu-jitsu in 1997 to support soldiers interested in competing.  I taught a self defense fitness clinic for the community at Ft. Hood to give back to the military community and families.  The Ft. Hood Sentinel did a story about it, and I told them the importance of community in the military.  We work on research for Chronic pain, PTSD, TBI, and anything related to areas for Veterans as well.  One life is worth it."
-William Vandry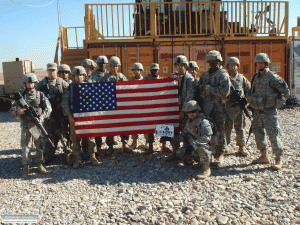 Photo: 2011 Foxtrot from Afghanistan awards flag and certificate to William Vandry for support on War against Terrorism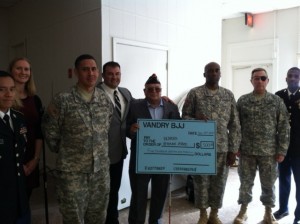 Photo: December 2014 William and Chandra speaking to blind veterans and donating to VFW & as guest speakers at Blinded Veterans Association Christmas luncheon at VFW on nutrition, blind diseases research and pain with soldiers.  Vandry's presented the BVA with a $500 check to support our veterans.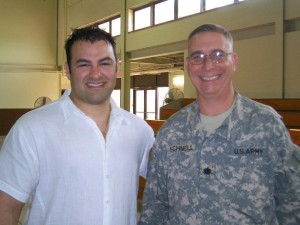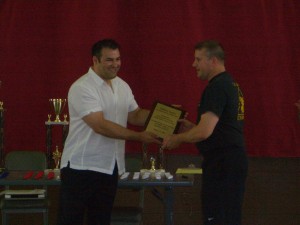 Photos: 2007 Camp Mabry in Austin, Texas host William Vandry to oversee grappling tournament and speak to soldiers.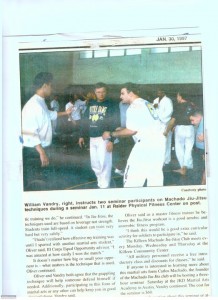 Photo: 1997 William as a young kid teaching a Jiu-jitsu self defense clinic for Raider gym, Ft. Hood Texas 1997.  (Ft. Hood Sentinel article on my soldiers competing in Jiu-jitsu.)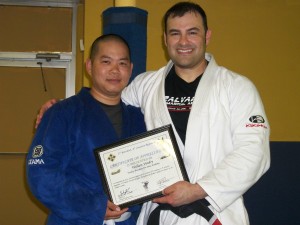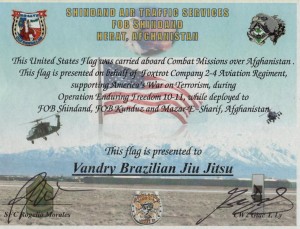 Photos: 2011 WO Giac Liac from Foxtrot in Afghanistan awards William Vandy American flag and certificate of appreciation in support for War on Terrorism
William learned more about PTSD, pain, stress and how spreading information to soldiers can help our military.  He learned there were also groups of blind soldiers called the Blind Veterans Association of the military.   William and Candra have sponsored and lectured to them about nutrition, and newer research on blindness.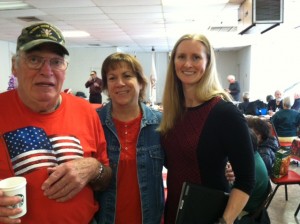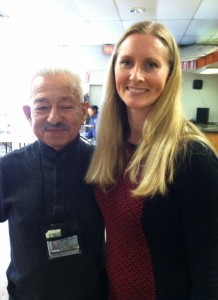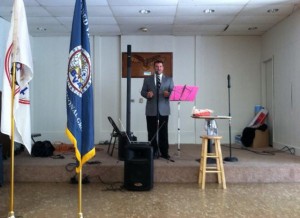 Photos: 2014 Chandra with Blind veterans South Texas, William lecturing to Blind Veterans on eye disease
We also speak to veterans regarding research on PTSD and chronic pain.  40% of our veterans suffer from chronic pain, and the actual number is probably higher.  Our military deserves more research on  PTSD, depression, abandonment, divorce rate, suicide rate, and to be remembered and supported.  Today there are more fundraisers, donation drives for holidays, yet we still need to address the main concern–our soldiers personally!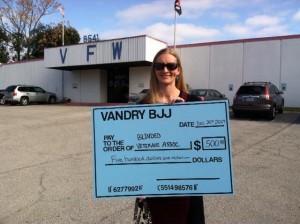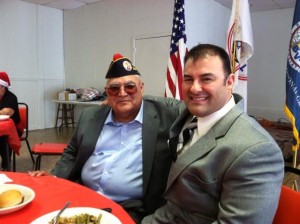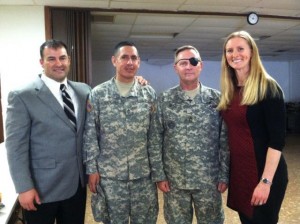 Photos: 2014 William and Chandra speaking to Blind Veterans Association South chapter on Chronic pain, and legal blindness research
"I don't want to do a five minute awareness photo op.  Instead, charities can talk to soldiers, give information, sponsorship or financial grants.  We listen to concern regarding VA waiting lists, and the suicide rate of our military.  My wife and I also co invented our product called Miracle oil for pain relief.  Everyone knows about the product, and at a 2016 Vetfest here in Austin, Texas, Chandra and I went to talk about Vandry hope, our work with Chronic pain, PTSD, legal blindness and poverty."
-William Vandry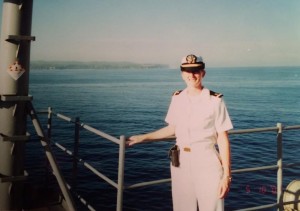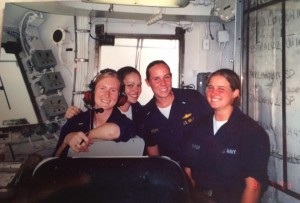 Photos: Naval Officer Chandra Vandry serving in U.S. Navy
Veterans Are in Pain, According to Analysis of National Health Survey
National Center for Complementary and Integrative Health (NCCIH), and are published in the Journal of Pain. They are based on data from the 2010–2014 National Health Interview Survey, a large survey conducted annually by the Centers for Disease Control and Prevention's National Center for Health Statistics.
Previous research has established the prevalence of pain as a significant burden among U.S. veterans; however, this study is the first to compare pain severity in a nationally representative population of veterans and nonveterans, as well as pain associated with specific health conditions.
An NCCIH researcher analyzed data on 67,696 adults.  Participants responded to questions about the persistence and bothersomeness of self-reported pain during the 3 months prior to the survey.
Among the findings from this analysis:
More veterans (65.5%) than nonveterans (56.4%) reported having pain in the previous 3 months.
A higher proportion of veterans (9.1%) reported having severe pain than nonveterans (6.3%).
Veterans were more likely than nonveterans to have any back pain (32.8%), back pain with or without sciatica (12.2%, 20.5%), or joint pain (43.6%), but less likely to have jaw pain (3.6%) or migraines (10.0%).
The prevalence of severe pain was significantly higher in veterans with back pain (21.6%), jaw pain (37.5%), severe headaches or migraine (26.4%), and neck pain (27.7%) than in nonveterans with these conditions.
For nonveterans, as age increased, the prevalence of any pain and severe pain also increased; however, for veterans, those aged 50 to 59 were most likely to have severe pain, while the youngest and oldest groups were least likely to have severe pain.
Veterans aged 18−39 and 50−59 were more likely than nonveterans of the same ages to have any pain. Veterans aged 18−39 were also more likely to have severe pain than nonveterans in the same age group.  However, veterans aged 70 or older were less likely to have severe pain than similarly aged nonveterans.
Male veterans (9.0%) were more likely to report severe pain than male nonveterans (4.7%); however, no difference was seen between the two female groups.
The survey did not collect pain treatment information, so the researcher was unable to determine if differences in treatment could have further explained differences in the participants' pain experiences.  The researcher also noted that the younger veterans (aged 18−39) are undoubtedly over represented by those who served during the wars in Afghanistan and Iraq.  Although the analysis was not able to determine whether these younger veterans with severe pain were in pain despite treatment or because they were not getting treatment, the researcher suggests that some veterans would benefit from a revised pain management plan that addresses the full range of biological, psychological, and social effects of pain on the individual.  For others, services may be needed to help them manage the impact of severe pain on their daily lives.
William and Chandra's work on Chronic pain, PTSD research and looking for solutions for Veterans
"We brought our Miracle oil there because many veterans have chronic pain.  You can view the incredible, no I should Miracles Chandra and I showed veterans that day.  Some veterans could not bend over for 27 years.  Go look at our work."
– William Vandry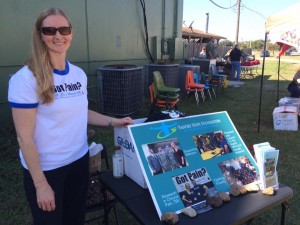 Photo 1: 2016 Chandra at event discussing Chronic pain issues with Veterans
"How much did we charge or sell?  Nothing.  The payment to perform altruism is worth more than money.  Go look for yourself at our mini documentary video on youtube with Veterans in chronic pain we never met, but believe in hope!"
-William Vandry
Video: 2016 Mini documentary on Vandry Hope work on solutions for nutrition and Chronic pain for Veterans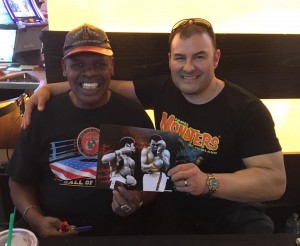 Photo: William, boxing Champ and US Marine Leon Spinks wish Veterans Happy Veterans day
s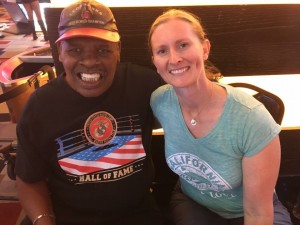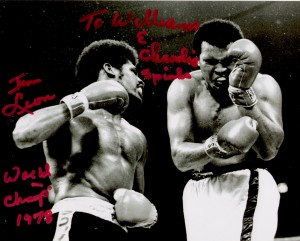 Photo: Chandra and Leon Spink
Video: 2017 William Vandry and Leon Spinks wishing Happy Veteran's day
2017 Veteran's Suicide Prevention Channel interviews William Vandry on Opioids, Veteran's chronic pain
Video: Veteran's Suicide Prevention Channel founder and veteran, Glenn Towery visits with William Vandry  and learns about nutrition, Vandry Hope, Veterans, the "St. Judes Miracle Oil" a proprietary oil that he has created that helps veterans and others to manage chronic pain.
August 5, 2017 Fox 7 Care Force news interviews William and Chandra on Veterans Chronic pain, Opiods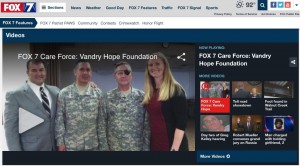 Photo: Fox 7 Care Force story on William and Chandra Vandry's work with Veterans
Fox news Link: http://www.fox7austin.com/news/local-news/271907549-story#/
August 21, 2017 William and Chandra Vandry discuss their concerns with Congressman Bill Flores on Veterans, PTSD, Chronic pain, Insomnia, and solutions to the opioid crisis.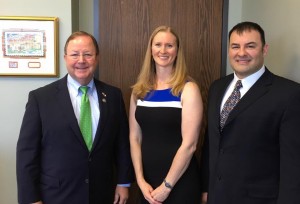 Photo: Congressman Bill Flores (R-Texas), William and Chandra Vandry
Video: Congressman Flores thanks the Vandry's, and intends to discuss their research on Opioids, PTSD, and Chronic pain with Veterans to VA.
January 18, 2018 Chandra Vandry (RN) discusses opioids with Darnall Medical Center Physicians, and VHF research
August 2018 William speaking to Veterans groups in Brownsville, Texas on Chronic pain, PTSD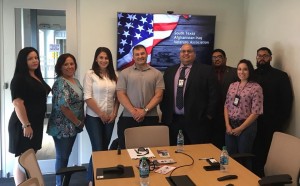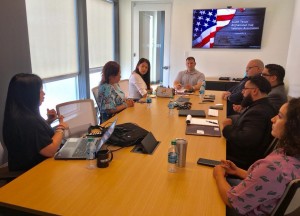 Photos: Veterans groups from South Texas discussing opioids, Chronic pain with Veterans
2019 William and Chandra discuss opioids, Veterans with Senator Dawn Buckingham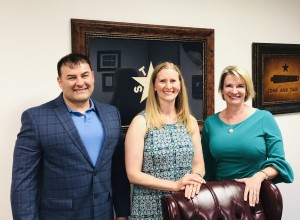 Photo: William and Chandra Vandry, Sen. Dawn Buckingham
2019 William and Chandra discuss opioids, Veterans with Senator John Carter's office and full staff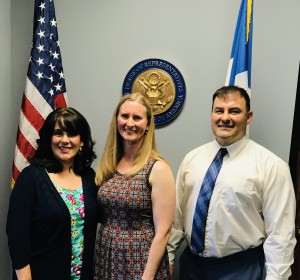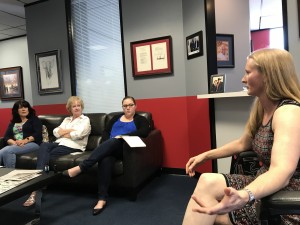 October 2019 William and Chandra bring Pro MMA star and celebrity Bas Rutten to greet Veterans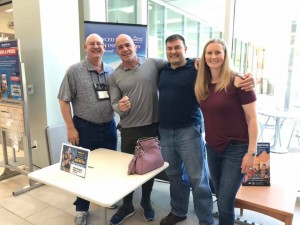 December 2019 William and Chandra along with VHF Military liason Gen. Don Jones (Ret.) support, spend time, and give a survival pack of food, hygiene kits, water, juices, socks to homeless Veterans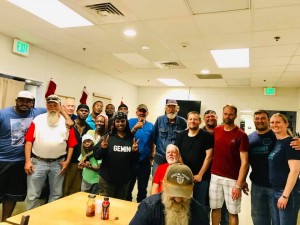 Every event we are hosted or speak at, we always bring a few bottles to give samples on veterans with chronic pain, because we know it makes a difference.  We don't sell anything, but we know that one day we make people feel better makes a difference.  We do look at nutrition for veterans, and we research the best nutrition and supplements, and hope we can make a difference.
– William Vandry, President VHF